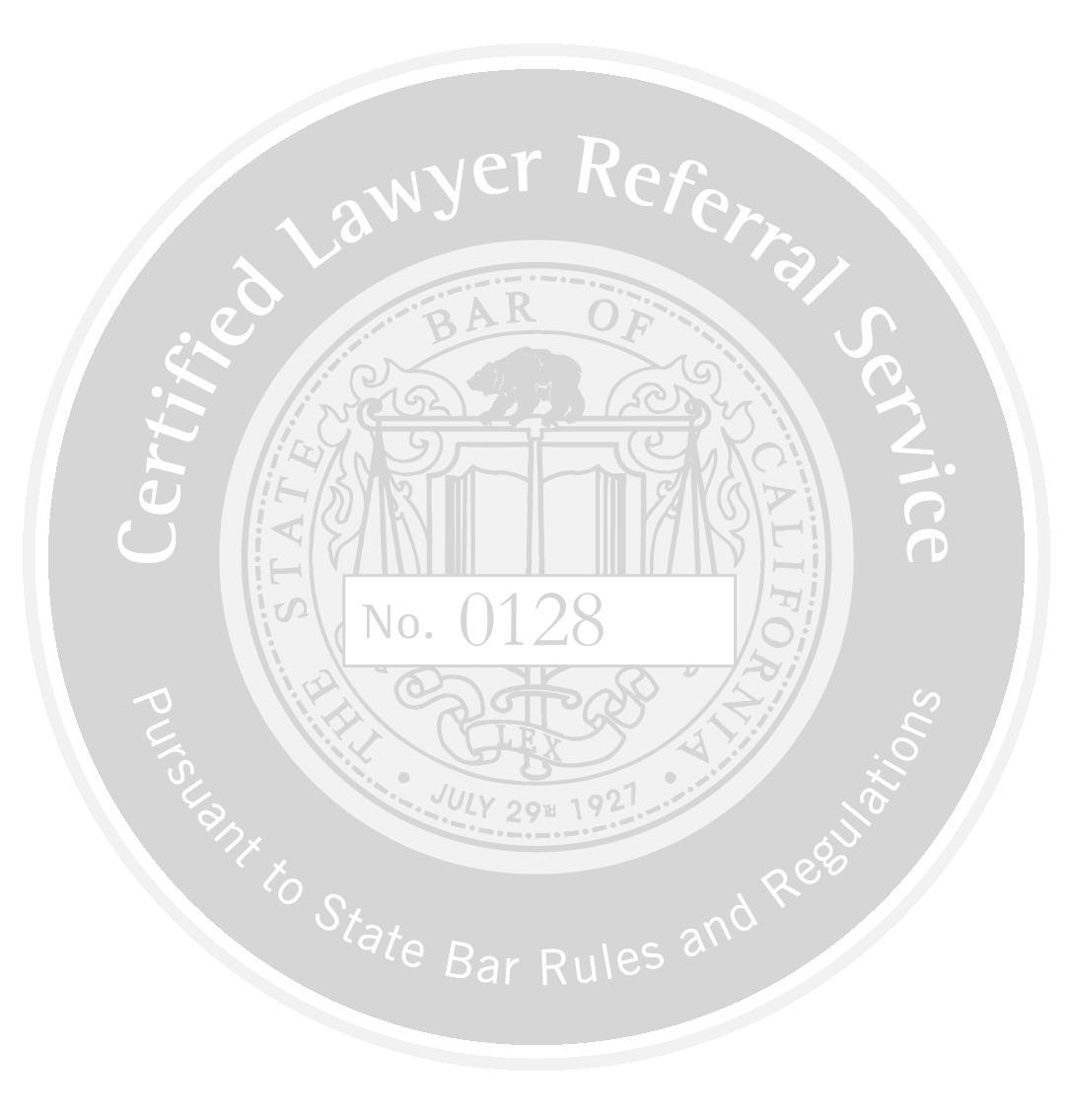 California State Bar Certified Labor Law Lawyer Referral Service.
Employees who are wrongfully terminated from their position in violation of an employment contract, for any type of discrimination reason, or for exercising their legal rights may have a wrongful termination claim. In California, most employees work at will, which means their employer may terminate their employment, with or without notice. However, California has created a number of illegal situations where an employer may not terminate employment.
​
Contract Claims
​
If you have a an employment contract that states you will be working for a certain light of time, or that limits your employer's ability to fire you, your employer must abide by the terms of such contract. If your employer terminates your employment in violation of such terms, most likely you have a strong claim for wrongful termination against your employer.
​
An employment contract may be executed by a written or oral agreement. An employment contract may also be implied by certain actions or statements by your employer -- for example, a statement in an employee handbook that says employees will be fired only for cause. If your employer acts or deliberately violates any statemet, you may be able to sue for wages, benefits, and any other benefits or compensations you should have received.
​
Discrimination Claims
​
In California an employer cannot fire an employee based on certain protected characteristics such as race, color, ethnicity, religious beliefs, gender (including pregnancy or maternity leave), age, disability, genetic information, sexual orientation, gender identity, citizenship status, marital status, AIDS/HIV status, medical condition, FMLA, political beliefs or activities, military status , or status as a victim of domestic violence, stalking, or assault.
​
If you were fired from your job because of ANY of the situations above, you may have a strong wrongful termination case. If you win a discrimination lawsuit, your employer can be forced to pay not only your lost wages and benefits, but also your legal fees, court costs, emotional distress, and in some cases punitive damages.
​
Retaliation Claims
​
California employers cannot terminate an employee for defending his or her employment rights. Common situations are:
You may not be fired for filing a complaint of discrimination or harassment.

For requesting or taking family and medical leave.

Taking time off to serve on a jury.

Filing a workers' compensation claim, or

For filing a complaint about illegal wage and hour practices (such as unpaid overtime or illegal tip sharing arrangements).
Most employees are unaware that California is perhaps the state that has the most restrictions for employers when it comes to fire someone, which means there are many potential situations for retaliation claims. If you were fired from your job because you filed a complaint of for exercising a right granted by law, you must call a labor law attorney immediately.
​
The compensation you may receive as a result of a law suit depends on the specifics of your situation. During a personal and confidential interview, the attorney will be able to asses your case and advise you on how to proceed taking into account what law was violated.
​
Violation of Public Policy
​
Employees may not be fired for refusing to commit an illegal act, or complaining about workplace illegality. Public policy claims are similar to a retaliation case with some differences. A retaliation claim is based on a specific legal provision in an employment law that prohibits employers from firing employees for exercising that right or filing a complaint about being denied that right.
​
A public policy claim, on the other hand, need not be based on an employment law or even a specific statute. For example, if the employee refuses to alter accounting documents during an IRS audit to reflect false information.
In this case the employee would have a wrongful termination claim, even though no law expressly states that an employer may not fire an employee for taking this particular action. The larger principle is that no one should be fired for exercising a legal right or protesting or refusing to participate in illegal or unethical behavior.
If you or someone you know has experienced this type of discrimination in the workplace, please contact our lawyer referral hotline as soon as possible for a confidential interview.
You may fill out the form below or call our office 24/7 at 661-310-7999.
​
Make an informed decision, consult with a pre-screened California labor lawyer specialized in wrongful termination and discrimination in the workplace.
The a+ EMPLOYMENT LAW lawyer network (certification #0128 ) to provide unbiased and impartial referrals to experienced, efficient, ethical and top rated labor lawyers in Los Angeles and surrounding areas.
​
California labor lawyers certified by this service are highly vetted for education, credentials, ethical standards, fair fees and client reviews.
Your information is 100% safe and secure from disclosure outside our legal team. A labor lawyer will contact you shortly to discuss your legal options.